Asian economies continue to strengthen

We see Asia's growth recovery strengthening in 2022, enabling a virtuous and sustainable economic cycle in the region

In contrast to the tightening cycles in developed markets, China is on the easing path and its policy tilt is expected to be the key driver of the regional recovery

Finally, Asia's stronger footing, underpinned by its exports, capex and productivity growth, can help the region weather exogenous shocks
Asian economies gain strength on exports, capex & productivity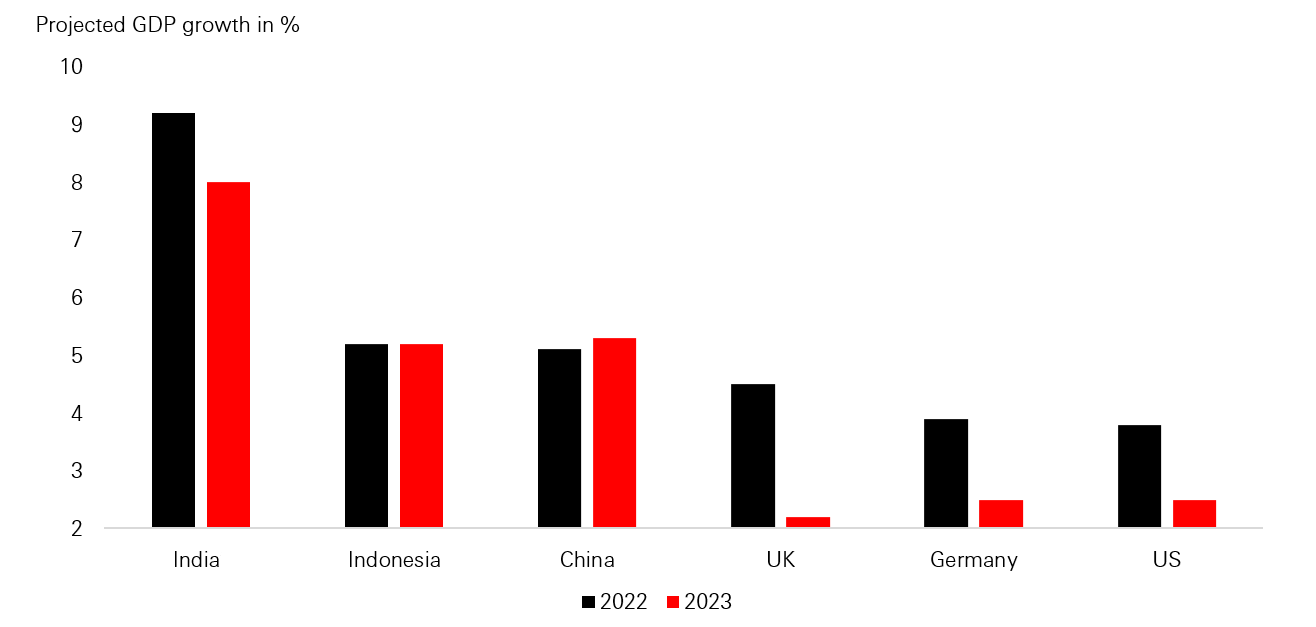 The performance figures displayed in the above relate to the past and past performance should not be seen as an indication of future returns.
Source: Refinitiv, HSBC Asset Management, January 2022. For India, the year runs from 1 April to 31 March the following year.
Any views expressed were held at the time of preparation and are subject to change without notice. Any forecast, projection or target where provided is indicative only and is not guaranteed in any way. HSBC Asset Management accepts no liability for any failure to meet such forecasts, projections or targets. For illustrative purpose only.