With over 25 years' experience in advising, executing and managing liquidity strategies, our specialist liquidity portfolio managers focus on active risk management, using the extensive expertise of our global credit research team risk.
Why Choose HSBC Asset Management?
Robust Risk Management

A relatively low-risk cash management approach with a detailed, considered set of investment policies covering all aspects of risk.

Disciplined Investment Process

A structured and methodical globally consistent investment process designed to deliver its objectives, with a distinctive credit approval and limit setting process.

An experienced consultative approach

We work with you to identify and improve your short term cash and liquidity needs.
Latest Insights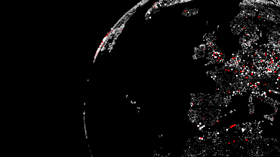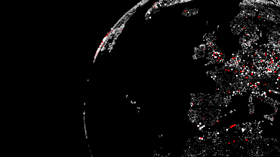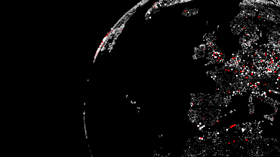 What are liquidity funds?
Daily liquidity

Investors can purchase or redeem their shares or units on a daily basis

Asset diversification

We invest in a diversified portfolio of high-quality, short-dated money market instruments

Lower risks


Liquidity products are designed to be among the less risky of all investment choices
Our Solutions
Global approach

Our global reach allows us to offer a consistent investment approach across 10 currencies

Sustainable strategy

As treasury policies increasingly reflect a focus on corporate sustainability, adopting sustainable investment solutions can contribute to a firms broader ambitions on sustainability

Prudent policy

We offer a full range of cash management solutions to manage your liquidity and provide diversification
HSBC Global Liquidity Products Overview
Global Liquidity Funds
Corporate Money Funds
Domestic Capabilities
Global Currencies
Domestic Capabilities
Local Currencies
Segregated Mandates

Domiciled in Ireland

▪ US dollar
▪ Sterling
▪ Sterling ESG
▪ Euro
▪ Euro ESG
▪ Canadian dollar
▪ Australian dollar
▪ US Treasury
▪ US Dollar ESG

Domiciled in Bermuda, these funds are feeder funds of the Global Liquidity Funds

▪ US dollar
▪ Euro
▪ Sterling
▪ Sterling ESG
▪ Canadian dollar
▪ US Treasury

Funds managed to local requirements and only available to local domiciled entities

Euro (France)

▪ Prime
▪ ESG
▪ Government

US Dollar (USA)

▪ US Government
▪ US Treasury

Funds managed to local requirements and only available to local domiciled entities

▪ Argentina
▪ Canada
▪ China
▪ Hong Kong
▪ India
▪ Turkey
▪ Egyptian Pound

Customised portfolios can be tailored toward an investor's specific requirements

Minimum size of USD100 million allows us to optimise diversification and enhance potential returns
Source: HSBC Asset Management as at October 2022. For illustrative purposes only. The funds presented may not be registered and/or authorised for sale in your country.
View Our HSBC Liquidity Fund Range
Contact details
For a copy of the prospectus, key investor information document, supplementary information document, annual and semi-annual reports, information on portfolio holdings or other matters, please contact your local HSBC Group office, contact our team of liquidity specialists in your region:
Americas

T: +1 (1) 212 525 5750

EMEA

T: +44 (0) 20 7991 0406

France

T: +33 1 58 13 15 26

Germany

T: +49 (0)211 910 4784

Asia

T: +852 2284 1376

Japan

T: +813 3548 5634

Switzerland

T: +41 44 206 2600

UK Corporates

T: +44 (0) 20 7991 7153

UK Financial Institutions

T: + 44 (0) 7796 693 275
There is no guarantee that a stable net asset value* will be maintained. Investors may not get back the amount originally invested. Where overseas investments are held the rate of currency exchange may also cause the value of such investments to fluctuate. Past performance is not a reliable indication of future returns. The value of investments may be affected by uncertainties such as international, political and economic developments. They may also be affected by the credit worthiness of the issuers of the investments or by substantial adverse movements in interest rates. For full information on risks, please read the offering document carefully.
*Please note that the French domestic funds do not have a stable net asset value.